This is a guest article by Kylie Travers, the CEO of Occasio Enterprises, an award winning blogger, author, speaker, and writer. She is based in Canberra, Australia, with her two daughters. She has a real passion for helping others, raising awareness and funds for issues surrounding homelessness and domestic violence, as well as helping others with their finances.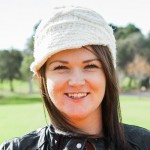 I'm not going to sugar coat this. I have been through hell and come out the other side.
This post may have triggers; if you've ever been raped, abused, assaulted, a victim of domestic violence, homelessness, suffered mental health issues, been or still are a parent of disabled children or anything similar, be prepared.
I've overcome all that (although still parenting my daughters!) and it was during this time that I won the Plutus Award for Best International Personal Finance Blog, expanded my business and drastically changed my life so much so that I don't even recognize my past.
At the risk of sounding obnoxious, in the past five years I have gone from being a stay-at-home mum of two under two to a CEO, international speaker, author, youngest director on a board for a charity here in Canberra, an ambassador for homelessness and domestic violence, a winner of various awards and most recently a finalist for Young Australian Of The Year in the ACT, one of Australia's highest awards.
It has certainly not been easy. I am pretty open about my life. I compartmentalize so when I discuss it, I don't tend to choke up. I'm going to be very honest and share not only some of what happened to me, but mostly, how I overcame it all and built the business and life I have now. [Read more…]